Technology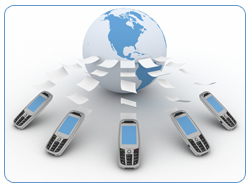 Our staff has been involved with the creating of leading edge communications protocols and systems since the early 1980's. We have deep knowledge of all wireless communications protocols and are heavily involved in the creation of the next generation wireless internet.
Our expertise extends from protocol conception to specification development through network optimization and included critical intermediate steps such as system design, integration and test, network deployment and network operation center (NOC) certification.
Exciting new products are nearly market ready. We have worked with the global consortium, WiMAX Forum for the past six years and the fruits of this enterprise will soon be evident as our partners roll out new services and unprecedented mobile internet speeds. The mobile internet market will not remain stagnate – the next generation specification, 802.16m should be completed during the 2Q 2010 with WiMAX 2 networks operating by 4Q 2011.